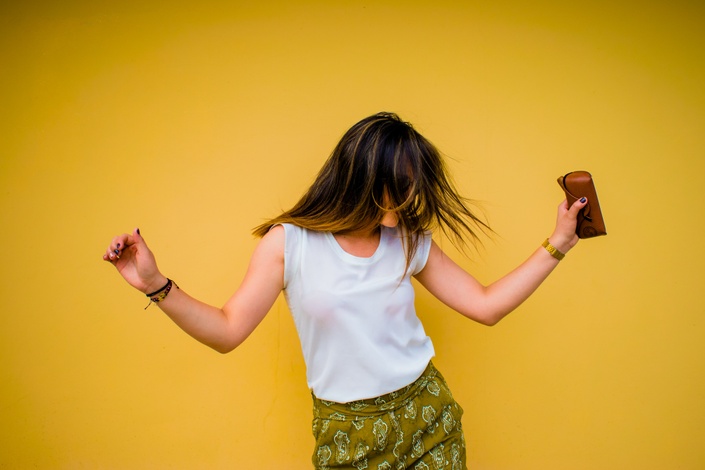 Overcome the Overload
Are you ready to overcome the overload to feel calmer, more in control and be able to cope with the everyday struggles and strains of modern day motherhood?
WE ARE ALL STRUGGLING WITH THE SAME STUFF
I've yet to meet a mum who doesn't at times feel like the mental load is too much.I don't believe we need to be frazzled, exhausted, burned out.
In fact, I don't believe we can parent well when we are frazzled.
Let's be honest….
The times we are completely burned out, frazzled, stressed we may:
Shout at our kids
Eat crap food
Scroll on our phones
Electronic babysitters are the norm
Lie curled up in bed just wanting to be anywhere but where you are
Resent our partners
Struggle with our friends and family
Have a constant knot in our tummy or tight shoulders
There is NO magic cure that makes life better.
There is NO overnight success.
You can't just choose to stop feeling frazzled.
It doesn't just happen.
It's not a straightforward journey.
…. because we are so caught up in being programmed to respond in certain ways, have really strong beliefs we are bashing again, get easily flustered and anxious about things, struggle to let go of control and are completely and utterly ridden with guilt and perfectionism. Most of us have completely dis-regulated nervous systems that are super reactive.
But allowing (and yes allowing is the right word!) ourselves to break from this conditioning can happen.
Imagine if you could
Be part of an ACE community of mums who were all working through all their 'stuff' to support each other to feel good.
Gain insight and understanding into why you react the way that you do so that you could STOP.
Learn tools that would support you to feel calmer and relaxed and work directly to re-regulate the nervous system.
Feel like you had the energy to get organised, make time for crafts, eat well, enjoy time with your kids (and actually laugh), manage the constant chattering and questions and noise, listen to the inane….and still switch the telly on when you all need a break.
I realise that not everyone has the financial ability to get one to one support. And I realise it can feel like a big investment.
And I LOVE group work because taking the shame out of how we feel and being vulnerable is so very powerful (yes I love Brene Brown!).
That's what Overcome the Overload is all about.
It's accessible (£30 per month), you can cancel at any time (no risk), and you'll get access to weekly group therapy, training, coaching and resources.
"Overcome the overload has had such a positive effect on my life. The Monday evening sessions are incredibly beneficial. Not only do I always sleep well afterwards but my ability to cope with the daily stresses in life has improved dramatically. I am a much calmer mum who is beginning to understand the importance of taking time out to do something for myself (no matter how small)."
"I find Tricia so knowledgable and supportive. She is on a mission to helps us Mums feel less stress in our lives by giving us the tools to deal with whatever comes our way I find EFT so useful when used regularly."
Hi, I'm Tricia
I'm a mum to 4 boys. I know how much pressure there is for mums to juggle and do it all. I experienced poor mental health when I started my own fertility journey back in 2005, I felt I was failing badly at getting pregnant. On reflection I have had anxiety my whole life and this didn't help. I know first-hand how easy it is to get overloaded and feel out of control. I know how anxiety can manifest itself into all parts of our life and in lots of different ways. I know it can come out in anger, rage, resentment and then eventual collapse.
I started supporting mums after recovering from what I call a nervous breakdown in 2011 when my third son was around 11 months. I had no idea exactly what I was going to do but I just knew I wanted to help women feel much better so left my stable career.
Fast forward a few years, and I've trained in various therapies and approaches, done a huge amount of self-development and continue to keep reading, learning, practising and integrating everything into my life.
In 2018, I had my 4th son and it was such a different experience. All my knowledge, insight and understanding of birth, women, motherhood, and mental health made it a completely different experience. I still had hard days/weeks where life was hard, balancing 4 boys, life, a house, work and everything else, but I accepted they were hard times. I've enjoyed so much of it. I continue to practise what I preach and look after myself, show myself and others compassion, get support when I need it, keep learning and developing new skills and utilising the tools I have access to.
I get so many comments from people saying… 'how do you do it all' and this is what I'll be sharing with you over our weeks together… and before you're under any illusions… I don't do it all…
Here's what I believe the overload to be…
Plate spinning
Keeping 'on top' of everything
Trying to please too many people but never pleasing ourselves
Struggling to place any priority on our own needs
Focussing on getting everything right
These are just a few of the reasons I believe we struggle with overload:
We're not meant to parent on our own – we are meant to live in tribes and communities parenting. The idea that women 'should' be the main ones responsible for children is never how we were meant to raise our babies.
Work doesn't necessarily go hand in hand with parenting, yet we need and WANT to work
Unachievable expectations: we believe we can be full time mums, have high flying careers, balance volunteering, be eco warriors, cook like Nigella Lawson, keep a house like Marie Kondo, we want to be out with friends, we are also partners, daughters, sisters…
FOMO
Being a mum in the 21st century means we believe we need to craft like Mr Maker, bake like Mary Berry, be a life coach and psychologist to our children, have Bear Grylls adventures, educate our children, take our kids to ALL the classes, limit screen time, never leave our children unsupervised…
Gatekeeping – we believe we're the only ones in our families who knows everything and are able to do everything right
We feel we can't ask or justify seeking help
We don't believe that we are worthy of looking after ourselves
We are constantly switched on to technology
We have money pressures
We are still working through our own crap that we've had
We often aren't well resourced in how well we manage stress and difficult situations and transitions
We can't say no and have poor boundaries…
…And so the list goes on!
This all means that we might be on edge, feeling burned out and struggling to sleep, which leads to us snapping and having little ability to focus and remain calm…
"I love this group. I have learned so much about the importance of self-care and being kind to ourselves. It's good to find a community of supportive, like minded mums. Tricia is a wonderful facilitator, using her knowledge and skills to provide the tools to help navigate the sometimes overwhelming challenges of modern parenting."
"Joining this group has been one of the best things I have done. EFT has changed my life. I love the fact it's so quick and just 5 mins a day can make all the difference to how I mange my emotions and deal with all the various challenges us mums face. There is a real community feel and everyone is so supportive. Tricia is wonderful and is so passionate about EFT and has such a calming effect on people."
So here's my question to you:
Do you want to continue doing all of this?
Do you have the support in place to STOP and DECIDE what you suits you and your family?
Do you know how to say goodbye to all those stories and programmes that you've built up for the last 20/30/40 years?
Do you want to learn to regulate your nervous system so it's less reactive and you're more in control of your emotions?
Do you actually WANT to be on your phone less, eat better, feel better, have more choice in what you do and don't do?
Do you want to reduce anxiety, worries, concerns and fears?
If not, you're likely procrastinating, still hating the life you have, resenting your partner, feeling angry, wishing that you felt better, and stay curled up on your bed spending hours on social media looking through everyone else's photos but avoiding time with your own family and kids.
Would you like help with that?
WHAT IS OVERCOME THE OVERLOAD EXACTLY?
THERAPEUTIC COACHING SUPPORT
Monday night group EFT therapy session on Zoom – every Monday night between 8pm and 9pm UK time (you can access this from wherever you are in the world) and soon to be a new day time group (rotating between Tuesday 11am and Wednesday 9.30am)
Access to an experienced Therapist specialising in working with mums
Support in using a large video library, resources and working with you to learn and use EFT
Optional 15 min call each month to help keep you accountable
Monthly group coaching call
TEACHING
Thrive Mum Method programme e-book
Access to new and growing library of modules supporting your understanding of overwhelm and how to start feeling better fast
EFT
Learn how to use EFT to enable yourself to re-regulate your nervous system
Access to a large library of EFT scripts (currently sitting at over 60 scripts) and additional resources to use – this is located on Teachable (online platform)
ADDITIONAL RESOURCES
Meditations
Coaching tools/packs
Success Roadmap
GUEST INTERVIEWS
Regular guest interviews from experts such as nutritional therapists, wellbeing coaches, yoga teachers, life coaches, wellbeing practitioners, child psychologist, decluttering specialist and so much more.
REGULAR CHALLENGES
There are regular challenges set by the group with the intention that it will support you to make changes in your life
"When I went onto my first zoom session of tapping I didn't know what to expect, and I thought about it a few times before I actually tried it. The first Monday I tried it I was so relieved at how calm and relaxed I felt after the tapping session. I used the tapping to get me through my week too. I was amazed at all the different sessions that are in Teachable and it's absolutely amazing. I really feel thats it's helped me in my daily life, I look forward to every week of tapping on zoom and meeting other people too on the platform, its life changing as I tap regularly during the week now."
"I had seen the group advertised and kept "meaning to join", then I hit a breaking point, returned for some 1:1 with Tricia and joined the group. I have not looked back, It's been a great follow on support network. the Monday night group and coaching, and monthly phone call with Tricia have all been great. The resources on teachable are always to hand, I now have no excuses! I have been able to take 5 minutes of me time regularly now to tap using the scrips, or do it myself on other issues that pop up for me."
Overcome the Overload is specifically for mums who make a CONSCIOUS decision to stop the mental load of motherhood impacting them and start to regain themselves, time, life, and feel fulfilled again.
Much love, Tricia xxx
FAQs
WHAT IS EFT?
EFT/Emotional Freedom Technique/Tapping is a therapy where you tap on various parts of your head, face and body whilst saying specific phrases
It is growing in evidence base – there are now over a hundred research papers demonstrating the effectiveness of EFT
There are fMRI scans which demonstrate using EFT can actually change the way your brain works
It works by stimulating a calm response state through tapping on various acupressure points across your head, face and body
The tapping process helps connects the thoughts to the body
When we start to think about those issues, we start to link them with the calm response state rather than the stressed state we so often instinctively go to – i.e. you are changing how you are programmed to respond to that trigger/issue – this is called memory reconsolidating
It can look a bit funny but don't let that stop you trying something that could literally change your life by spending 5 minutes every day doing
Studies have shown that EFT, particularly in a group session can reduce cortisol (the stress hormone) by 43%, increase antibodies by 113%, reduce anxiety by 40% and improve happiness by 31%
HOW MUCH DOES IT COST
The monthly membership costs £30 per month (£1 per day!). You can unsubscribe at any time. Members receive £50 discount off a block of EFT sessions with me.
REFUNDS
There are strictly no refunds, but you can cancel your membership at anytime.
HOW DO I JOIN?
To join you will need to enrol on Teachable and from there you can join the facebook group and start working your way through the videos.
Membership is open all year so that mums can access it as soon as they need it.
I'VE GOT ANOTHER QUESTION
Great – email me [email protected].
Your Instructor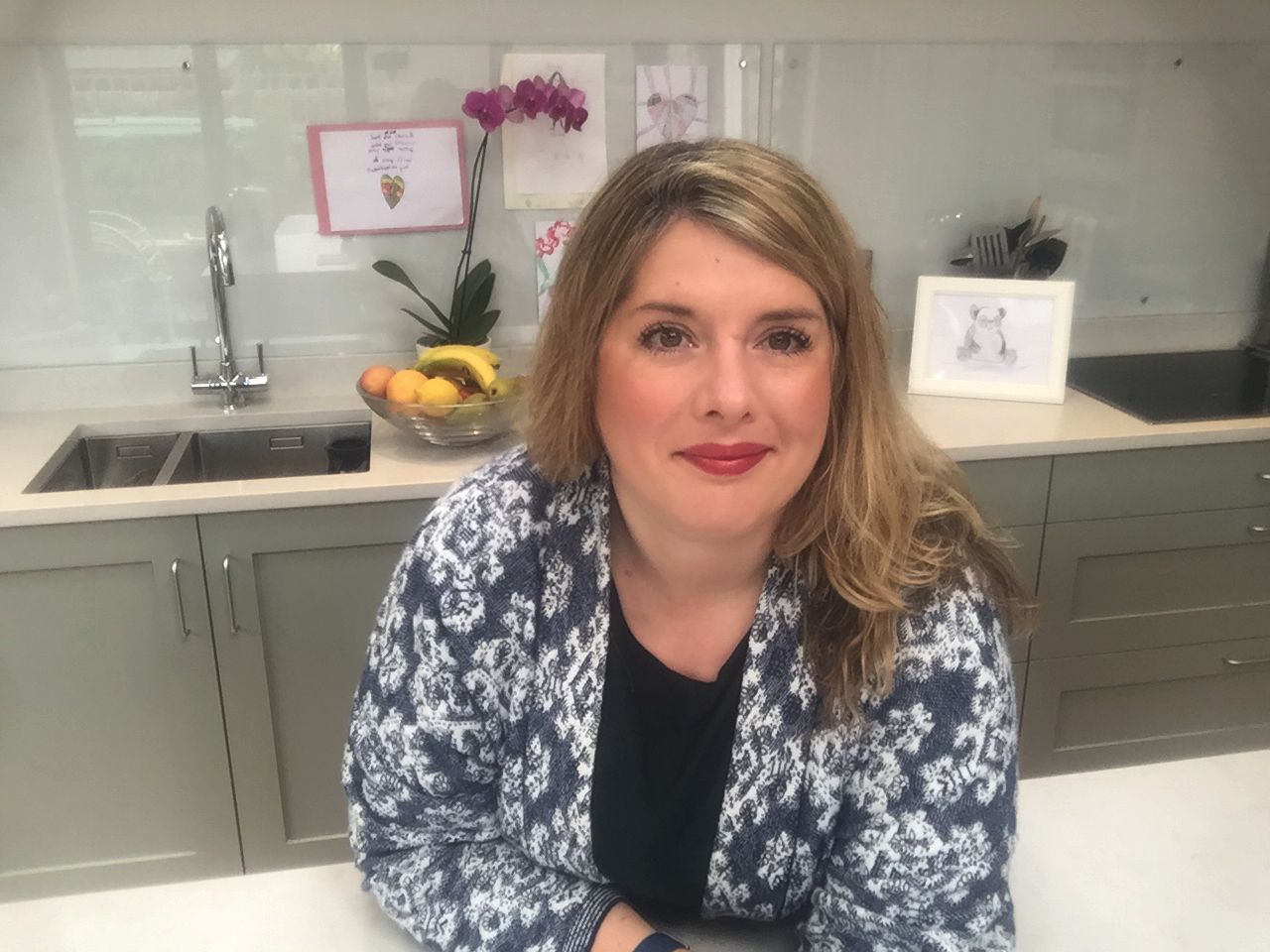 Tricia Murray is a Therapist, Coach and Doula working with women around pregnancy, birth and motherhood.
Frequently Asked Questions
When does the course start and finish?
The course starts now and never ends! It is a completely self-paced online course - you decide when you start and when you finish.
What if I am unhappy with the course?
We would never want you to be unhappy! If you are unsatisfied with your purchase, contact us in the first 7 days and we will give you a full refund.